Last updated on February 9th, 2023 at 01:52 am
If you have been looking for a new racket or other badminton / sports equipment you may well have come across some offers that simply appear to be too good to be true. Many of you will have unfortunately come across counterfeit Yonex badminton rackets. I mean there is a heck of a lot of them knocking about.
For badminton players in particular there has long been a problem with counterfeit equipment. Yonex are probably the most recognised name alongside Victor as suppliers of badminton rackets and the like.
Whilst we may know about it what can we do about it? Purchasing over the internet means no matter what the picture looks like on the website you only really know what you have bought once it arrives. Of course you can still go to a specialist supplier and see the racket or piece of equipment first hand. That really is the best way to choose a new racket as you can take a few practice swings etc…
However most of us will then do an internet search to find the best deals. With that in mind let's take a look at what we can do to minimise obtaining a counterfeit piece of equipment.
Where to buy Yonex Badminton rackets and other equipment from…
First off try to use respected websites, Amazon is a safe bet but only if you are dealing directly with them. That said Amazon don't really carry many of the main lines so you are forced to use their marketplace. If you do receive what you believe to be a counterfeit product I would still contact Amazon if the seller refuses to correct or refund your money. Amazon are becoming better at removing counterfeit sellers these days. It certainly hurts and reflect badly on them even if it's not them supplying the goods they are facilitating the process.
How do I know if a seller is trustworthy?
One way if you are purchasing from a UK seller would be to check if they appear on Yonex's website as a stockist.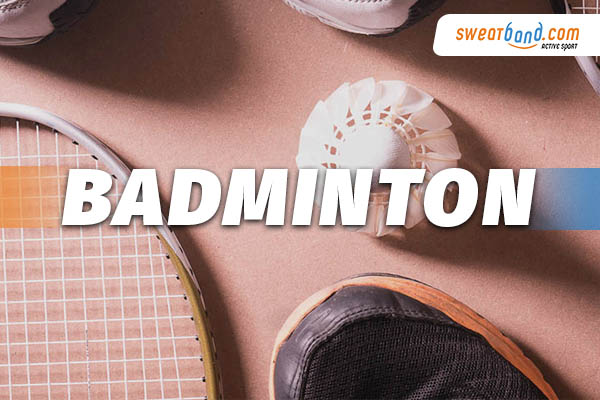 Sweatband.com is one of many official Yonex stockists
Does it really matter if the product is counterfeit?
They may be cheaper but that's because counterfeit equipment is generally made poorly using sub-standard materials. This means the racket may break resulting injury to players.
How can I tell if my Yonex Badminton racket is genuine?
Thankfully Yonex take counterfeit products very seriously. After all if a product sporting their name breaks it reflects badly on them. To this end Yonex have made some obvious ways you can check to see whether a product is a fake or the real deal.
First all genuine Yonex Badminton rackets come with a hologram sticker that is difficult to peel off.
Second check the logo is correct as shown below
Thirdly all genuine racquets have their production code laser engraved on the cap above the handle. Fake goods tend to be merely printed.
Lastly check the green colour of the butt cap to see it you have a genuine racket. The shade of green on fake equipment is often either too dark or too light. However without a genuine racket to compare against this may prove a little trickier to confirm.
Using these four checks should reveal the authenticity of a product. Hopefully your Yonex Badminton racket is the real deal.
Rackets are actually the easiest of the counterfeit Yonex goods to detect. Clothing on the other hand can be somewhat harder. That said the real product will be made from quality material where as the fake will not. If in doubt contact the seller and see whether they are prepared to discuss the matter and offer a full refund.
I'm aware of other fake Yonex products doing the rounds especially shuttlecocks. You may see many people leaving poor reviews saying things like. "The shuttlecock fell apart after just a couple of games". Many of these will certainly be fakes.
---
Yonex Badminton Rackets
Any Amazon links listed are an example of what you should be looking for, I have checked all of these items which are available on the Amazon Market place and they can all be purchased by stockists listed on Yonex.co.uk website. Furthermore those suppliers all have have excellent reviews which you can read on Amazon. Of course you still need to check the goods upon arrival but this is one quick and easy step you need to be doing before buying any equipment.
---
Conclusion – Yonex Badminton Rackets
Before buying anything read all the seller reviews. Next see if they appear on the official stockist list if one is available in your country. If buying in store check for Yonex's security features, for online purchases check immediately upon arrival. Lastly beware offers that simply seem too good to be true.
I hope this guide to avoiding counterfeit Yonex badminton equipment has proved useful.
Have you been caught out when purchasing a Yonex Badminton rackets / equipment. Was it marked as Yonex or one of the other suppliers? If so let us know in the comments section below.
Note: Some of the links on this page are affiliate links. By buying through the links we may receive a commission for the sale. This has no effect on the price you pay.